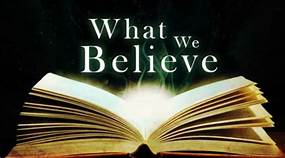 Welcome to New Life Church
Here at New Life we feel that church should be a place where real people
can come and find real Christianity. We want New Life Church to be a place
where truth is taught, where love and peace abound.
Here at New Life our people are people just like you. We have real lives with
real families with real struggles. We recognize, just as you, that trying to make
it on our own is a process that leads to failure and that without
God it is all in vain. People need other people to help each other make it
through the strains of marriage, child rearing, the empty nest, etc.
This is why New Life is here. We are people helping people.
We believe God has destined us to reach this community
with the Gospel of our Lord Jesus Christ.
"We are a Caring Church for a Hurting World"
"We don't care where you have been…
We only care where you are going! "
Our desire at New Life Church is that you will come to know and
experience God in a deeper and more personal way and that you will
know what it means to be forgiven and taste eternal hope.
My prayer is that you will have a life of real peace and true
happiness as you venture through life, and that you will know truly
what it means to have a personal relationship with Jesus Christ.
Please let us know if we can minister to you in any way,
God Bless,
Pastor Phil Mitchell